JOIN THE COSMETICS BEAUTY HAIR 2021, LEADING EVENT ON THE ROMANIAN COSMETICS INDUSTRY MARKET!
COSMETICS BEAUTY HAIR has grown from year to year, achieving its goal to be a reference for professionals from this industry. Through each edition organized, Romexpo has offered its entire support to the exhibiting companies so that their participation at COSMETICS BEAUTY HAIR would meet the visitors' needs. Therefore, novelty, professionalism and business atmosphere are the key elements of each edition.
Having a complex thematic, that covers each sector of the cosmetics industry, the exhibition gathers manufacturers, importers and distributors of cosmetic, body care and hairdressing products, equipment and furniture.
Cosmetics Beauty Hair - a new start!
Starting with September 2021, Romexpo will launch the fairs and exhibitions schedule in Romexpo Exhibition Center, based on the favorable framework presented by the Romanian authorities with gradual measures to let-down the restrictions. Thus, the first organized exhibition is: COSMETICS BEAUTY HAIR – International exhibition for beauty equipment, products, body care and hairdressing, held between 23th – 26th of September 2021, in Hall B1!
Tematica variată, care acoperă fiecare sector al industriei cosmeticelor, reunește în cadrul expoziției producători, importatori și distribuitori de produse, echipamente și mobilier pentru cosmetică, îngrijire corporală și coafură.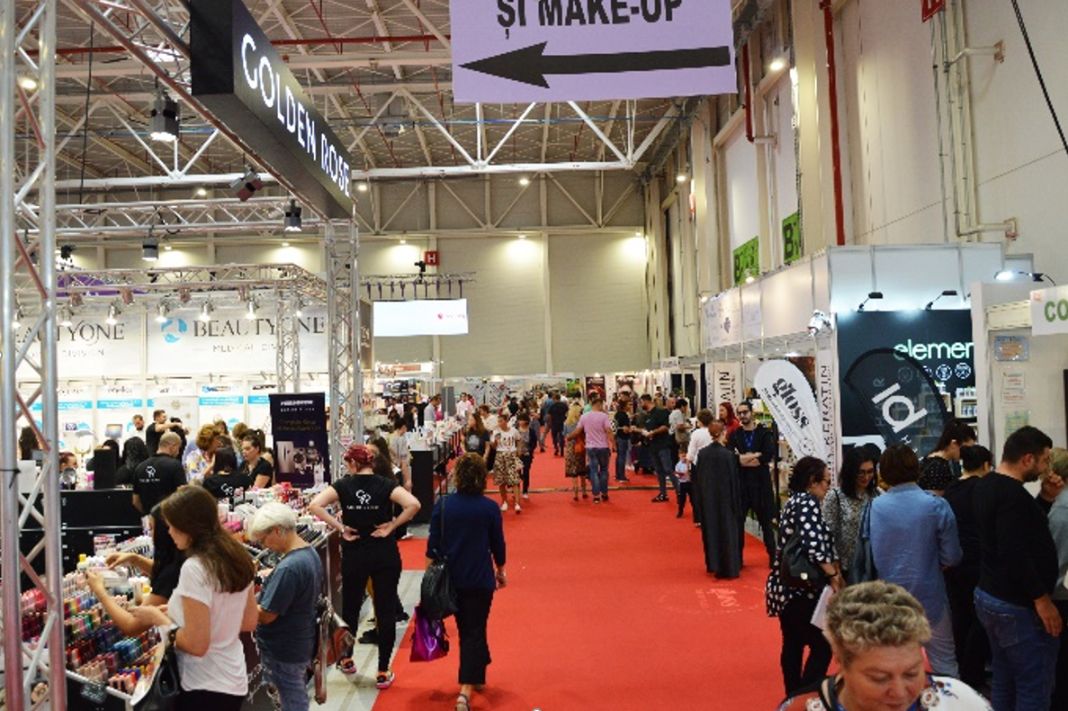 ROMEXPO GENERAL CONDITIONS
For more details regarding the general, technical and participation conditions ROMEXPO click here
For more details about the Cookies Policy of the site click here
For more details regarding the terms and conditions of use of the Romexpo site click here
For more details regarding the protection of personal data click here